Welcome to our family update for 2021.
Hey, we just wanted to connect and share a bit from 2021.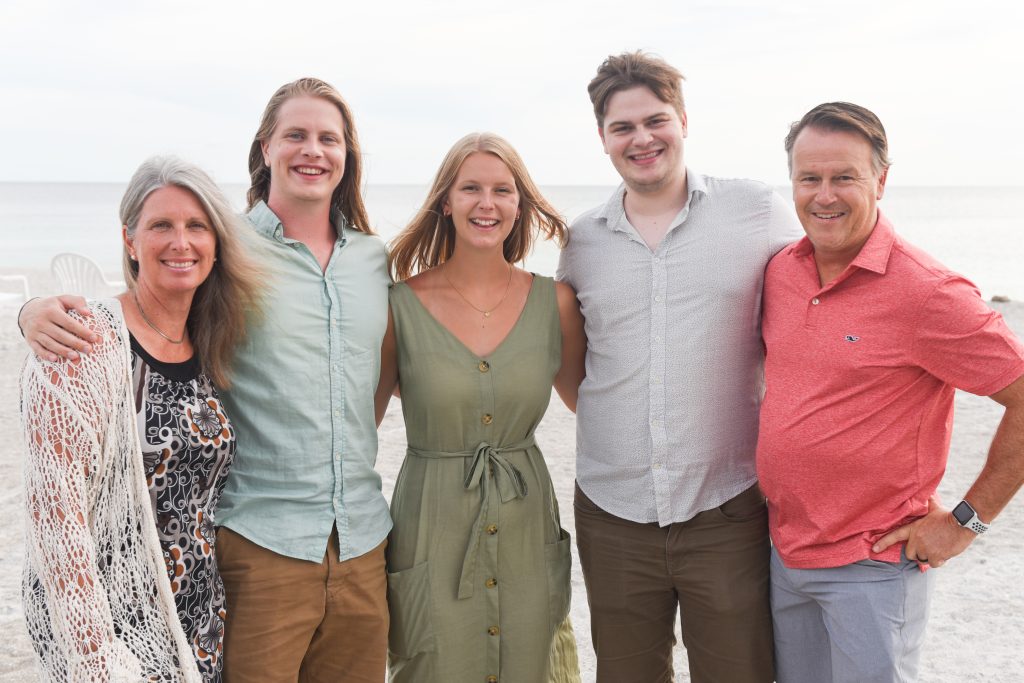 Kids Updates
Ben is in a his second year at Algonquin College doing Mobile App Development and Design. It's been challenging and stretching, but he's enjoying it. He hopes to be joining the full-time work force later this year.
Stephen and Ben have been living together with two high school friends in a lovely home close to Mooney's Bay (close to the Rideau River and the Canal). Early in the year, Stephen was working very hard to try and launch a software startup with a good friend. With lots of great lessons learned, they threw the towel in and closed the company. Stephen has since taken a job as a software engineer working with a software company called Zapier. He's enjoying it and is working remotely, as all their team does.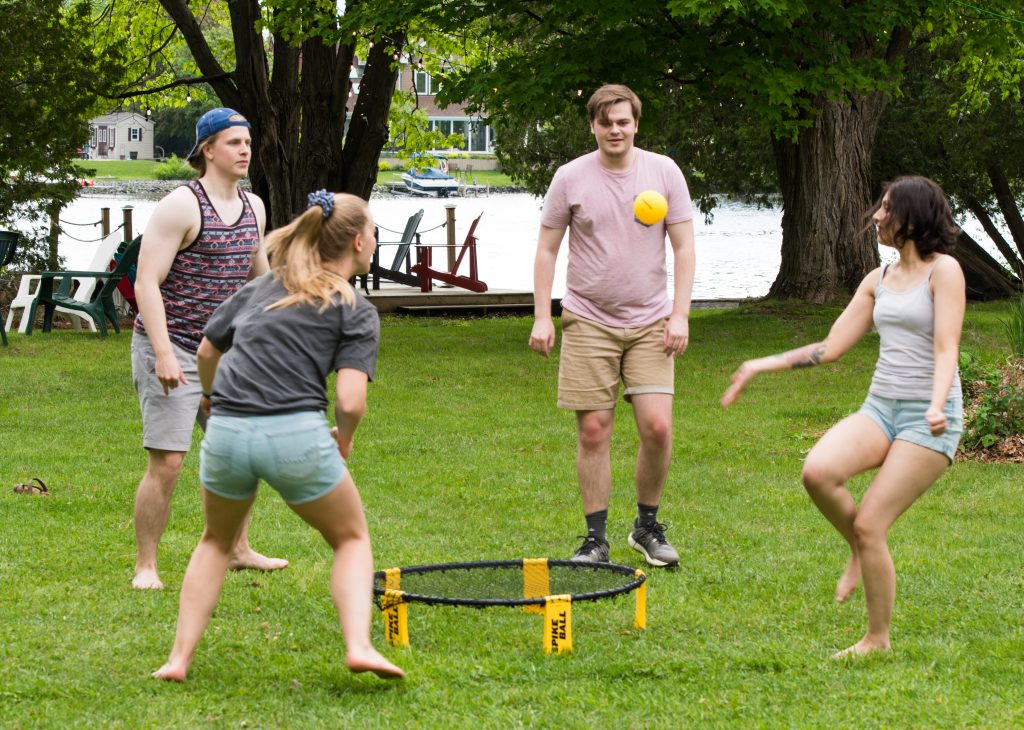 All of the kids enjoyed playing a game called Spike Ball. It got played at the cottage and the guys played weekly with their other friends at the park. While Tracy and I got into a game called Kan Jam. More our speed.
We've enjoyed getting to know Stephen's girlfriend – Riya. Along with many wonderful qualities, she's apprenticing as a tattoo artist. You can see some of her work on her Instagram account here. She's a very talented artist and we've so enjoyed getting to know her.
Meghan is in her third year at Queens University studying Kinesiology. She's loving it. She continues to live in a home with 5 other young ladies and they seem to get along quite well. She's involved the P2C Christian club on campus. For the third straight year she has worked at our local church during the summer.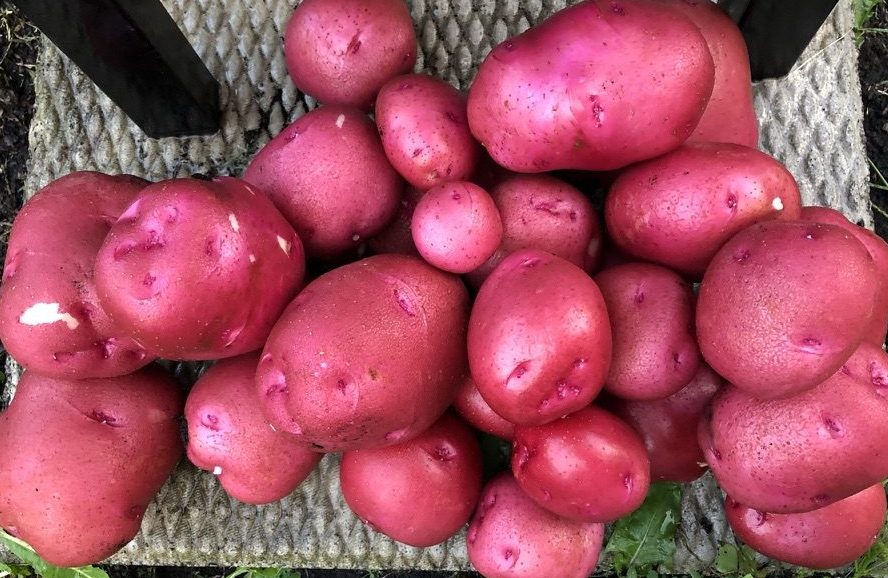 Meghan has become quite keen about vegetable gardening with me. We'll be looking at seed catalogs shortly to start planning out our gardens for the summer. More on peppers below. Fun! Fun!
Tracy continues to work for One Way Ministries (where I work too) and with a software company owned by our friend Rob Walker, called Auctria.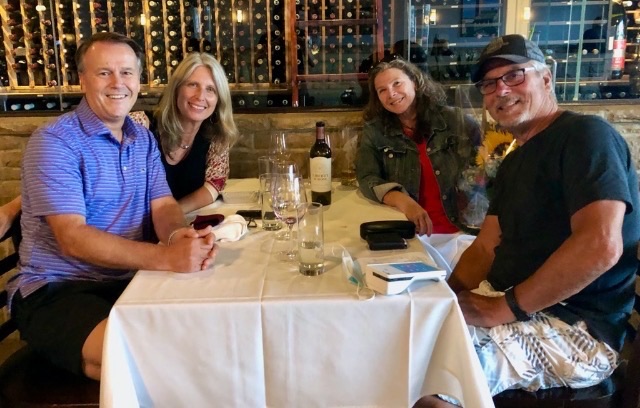 Within a year, there are joys and sorrows. A huge loss of ours was the passing of our friend Leslie Brune. It was our privilege to walk along side Larry and Leslie as her life unwound. We miss her lots.
On the joy side, Tracy and I were able to spend an extended amount of time at our family cottage again this summer. We moved and lived there from mid-May til Thanksgiving. We were able to work from there as it's closer to the city than our house is. We've enjoyed getting to know our neighbours (John and Shirley) along with lots of great times with Tracy's cousins and family.
Tracy's family were able to get a Labour Day weekend softball tourney going again – which was so much fun. Most of my family were able to join us for the August long weekend.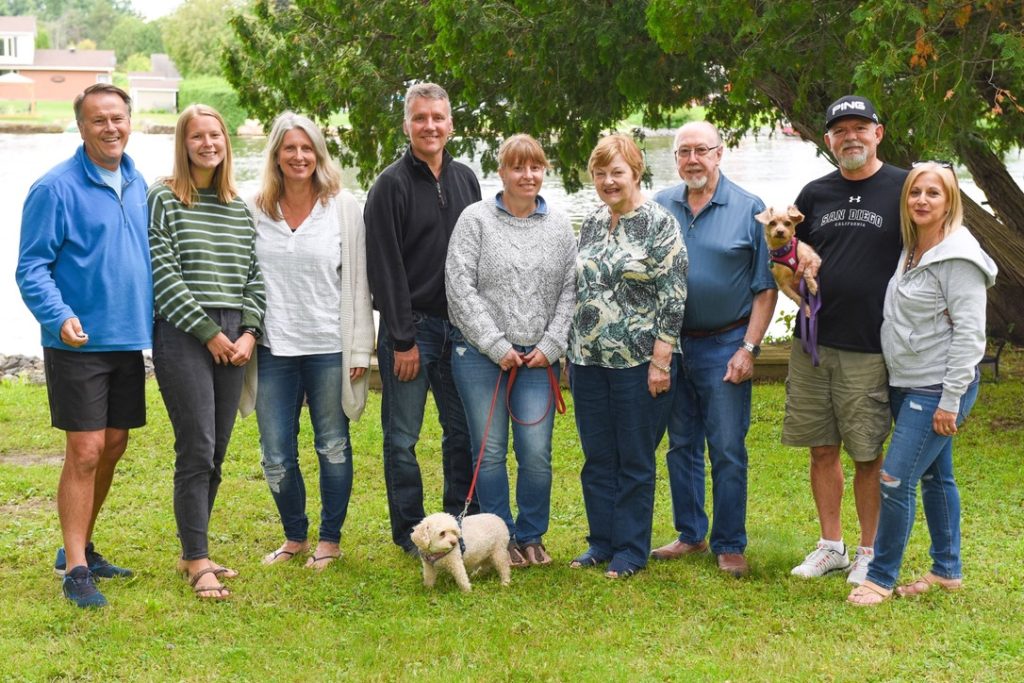 I picked up a small drone early in the year. I'm fascinated with flight and something that can take pictures while it flies ticks all the boxes for me. For those who like details, it's a DJI Mavic Mini 2. I made it a goal to try and get 10 quality images from it this year. You can see a few here.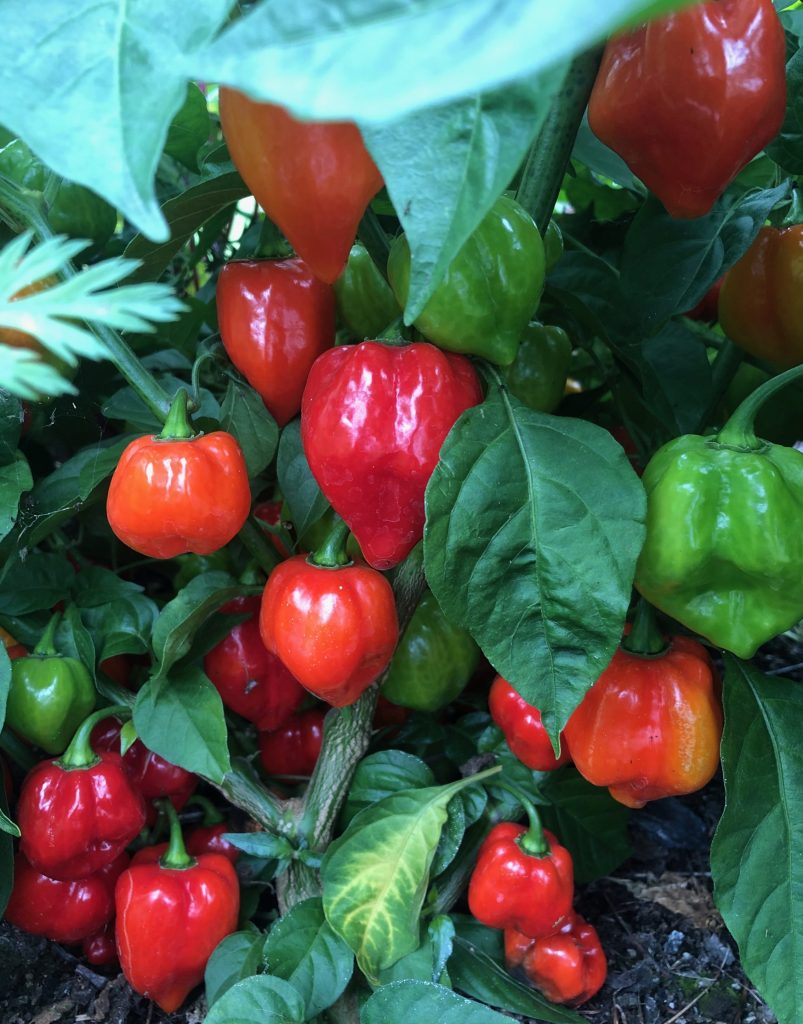 Another new interest for me was the growing of hot peppers and making of hot sauce. This year I planted four habanero peppers in our garden. The harvest was significant. Unfortunately for one of our friends, she mistook the peppers for sweet peppers and proceeded to take a large bite into one of them. Things got messy after that. I've been using the hot peppers to make a variety of very spicy sauces.
A big highlight for our family was a return to Florida in late August with John and Vicki, (and kids Rebecca, Chris and Samantha) at their timeshare in Long Boat Ket. As usual, it was a very hot, but we thoroughly enjoyed the time there with lots of swimming, eating and hanging out. The trip ended with a significant challenge for us to return to Ottawa due to some timing issues on getting our Covid PCR test back in time. It's along story, but it culminated in Ben and I being interrogated by the US border guards at midnight as we were trying to walk across the border at Thousand Island crossing. If you like to read about story, see it here.
On the sports front, I continue to enjoy running, playing ice hockey and golf. I nursed a nagging running injury for most of the year and thankfully it seems to have gone now. Thanos and I were able to return to a golf get away again in September at Smuggler's Glen in the Thousand Islands area. It's a great course and we love the deal we get playing after September 10th. Hoping my brother John can join us in 2022.
Another highlight for Tracy and I was hosting something called the Alpha film series with our friends Luke and Lee Anne. We did this online with a group of about 15 people. Alpha is a series of sessions that explore the Christian faith. Participants are invited to share their thoughts, criticisms and perspectives very openly. We love the honest discussion that often shows up.
Thanks for reading our update! We hope that you are doing well and we pray this year is full of health, joy and peace. We'd love to hear from you and how you are doing!

Mark